Related Category Blog
Archives by Month:
Simplify Cloud Adoption with Redington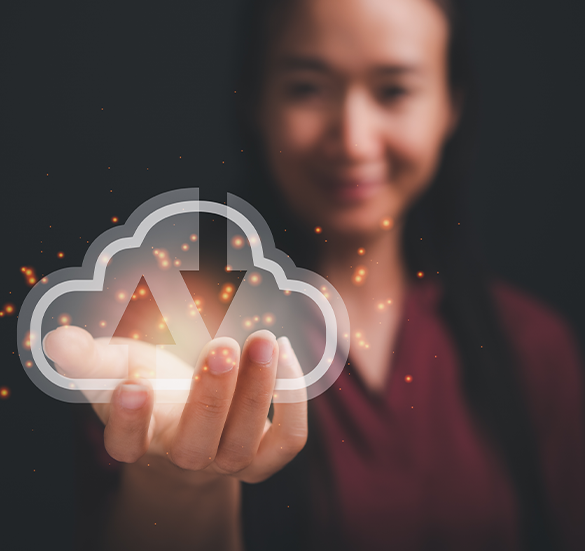 Accelerated technological evolution merged with rising enterprise IT demands in the last decade has propelled the emergence of cloud technology as a viable, in fact, necessary strategic choice for enterprises across geographies, sectors and segments. Cloud technology is poised to become a key means through which business will be conducted globally in the coming years.
In 2023, the global public cloud end-user spending will reached nearly $600 billion, according to a forecast by Gartner. By 2025, Enterprise IT expenditure on cloud computing will far exceed (51 per cent) expenditure on legacy IT. In another forecast, Gartner analysts predicted that end-user spending on public cloud services in India, this year, will increase by 27%.
Additionally, the power of cloud adoption was distinctly demonstrated during the COVID-19 pandemic. The 2022 EY-NASSCOM cloud survey based on responses from 504 C-suite executives revealed that the pandemic altered several paradigms in the way business was being conducted. The period marked a significant increase in cloud adoption owing to changes in organizational processes and the risk of becoming obsolete in a competitive market. As per the survey, 67 per cent large enterprises opted for cloud adoption, 39 per cent medium enterprises and 38 per cent small enterprises embarked on their cloud journey during the pandemic.
Cloud technology played an integral role in helping enterprises sustain themselves through inconsistencies in IT infrastructure, proving legacy systems lack the agility, portability, scalability, cos effectiveness, and overall efficiency that cloud technology boasts.
Enterprises are beginning to realise that cloud technology offers the key to a future-proof business model and that cloud adoption is an absolute necessity for them to stay relevant in a tremendously dynamic industry. In the last few years, companies across the globe have begun leveraging the potential of Cloud. Among these is Redington, which offers a plethora of end-to-end solutions and services to help ensure that businesses can move to the cloud seamlessly and with ease.
Redington's portfolio of wide-ranging solutions and services extends from cloud consulting and cloud migration all the way to security and cloud modernization which help businesses and customers to enable frictionless cloud adoption and accelerate growth. From exploratory evaluations to cloud strategy to technology decisions, Redington offers support at every step of the customer's cloud journey.
CloudQuarks, Redington's very own online cloud platform ensures a seamless cloud journey for partners and customers as well as enabling them to have a 360 degree view of our customers, credit usage/enhancements alerts, access to reports, analytics around order uploads, incentives/rebates etc.
These capabilities are emboldened by Redington's partnerships with leading like Amazon, Microsoft and Google among others to deliver the best-in-class services and solutions in the market.