Providing high standard hygienic facilities to students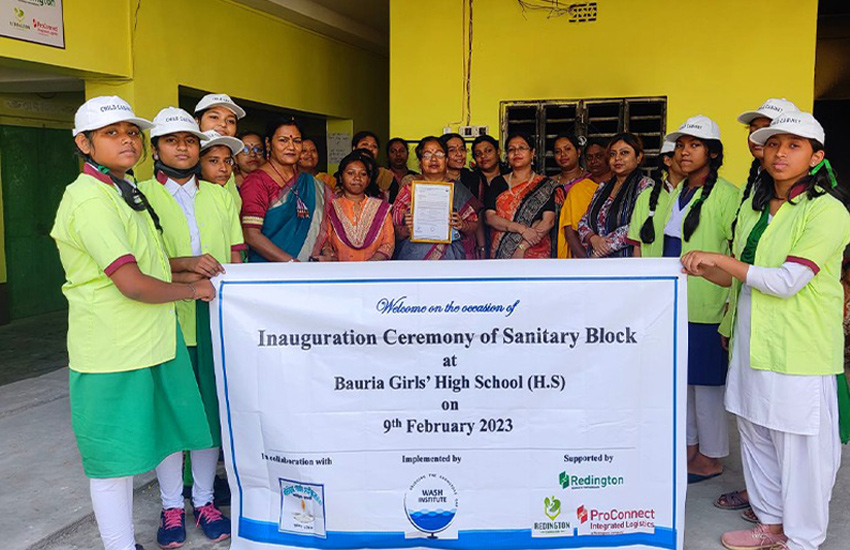 Redington collaborated with WASH Institute to transform the Uluberia Municipality's hygiene facilities, which included various schools with washrooms in dire conditions. WASH Institute found that children in these schools had no access to improved and functional Water, Sanitation and Hygiene facilities.
These conditions forced students, especially girls to discontinue the use of washrooms. A number of girls started skipping school because of unhygienic toilet block. Girls also stopped drinking water and started holding urine for long period of time. Holding urine for such a long period is not a good practice and might lead to serious health issues.
Child Cabinet Members actively participated to build sanitary blocks for schools with a change room installed with a manual sanitary napkin vending machine & electric incinerator. The purpose of this drive was to cause a behaviour change in girls who were struggling with hygiene issues.