Related Category Blog
Archives by Month:
Why Integrate Cloud into Network Security Models?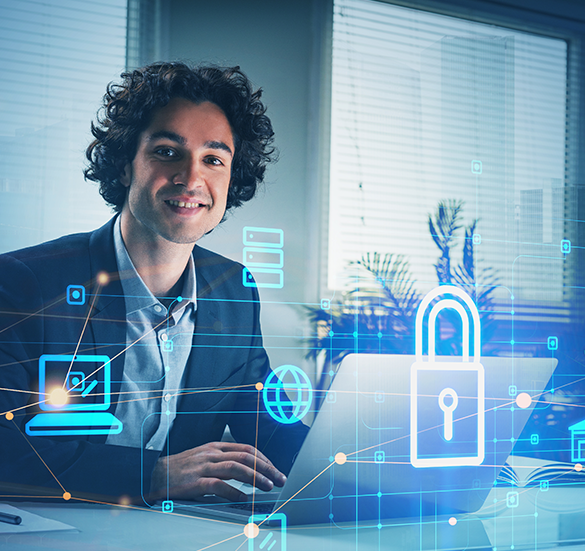 Why Businesses Should Integrate Cloud into their Network Security Models
According to Forbes, between 2010 and 2020, global data consumption grew by 5000% from 1.2 trillion gigabytes to 50 trillion gigabytes. Suffice it to say that we will witness unprecedented growth in consumption of data in the coming years making it imperative for businesses to secure themselves and be future ready or risk getting blindsided. As cyber-attacks and data breaches increase and become more sophisticated, organizations must expand their reach to prevent and mitigate adversaries. In order to do so, they need to look beyond traditional security defences and implement new solutions.
Key insights about the current threat landscape across various sectors, according to IBM's Cost of Data Breach 2022 Report, revealed that there has been a 13% surge in data breach costs globally since 2020. USA's cost of data breach in 2022 was USD 9.44 million, surpassing the global average by USD 5.09 million. The report also revealed 45% of all data breaches globally took place in the cloud. Those businesses with a hybrid cloud model had lower average data breach costs than those without one. This indicates that having a secure, cloud-based network security model is essential for protecting an organization's data from threats.
CloudSEK's 'Unprecedented Increase in Cyber Attacks Targeting Government Entities in 2022' Report revealed that the number of attacks targeting the government sector has increased by 95% in the second half of 2022. 40 percent of these attacks targeted India, USA, China, and Indonesia.
Understanding cloud-based security and how to leverage it
Cloud Network Security is responsible for protecting cloud networks from unauthorized access, modification, misuse, or exposure. It also offers holistic security solutions for enterprises in the public and private sectors by leveraging the scale, cost-effectiveness and flexibility of public clouds.
Moving to the cloud has many security implications as opposed to traditional on-premises models which rely on internal networks secured by physical firewalls, routers, etc. As things stand today, in the era of big data and sophisticated cyber-attacks, security must be significantly more robust and cutting-edge and built into the cloud to secure and manage large workloads and keep up with demands.
Cloud Network Security significant benefits for businesses to leverage against adversaries. These include:
1. Enhanced Security Visibility to simplify threat prevention, security monitoring, and reporting for cloud environments.
2. Advanced Threat Prevention systems which provide infrastructure that can prevent modern and sophisticated threats at the enterprise level.
3. Seamless Policy Enforcement across diverse work environments by integrating existing on-premises security infrastructure with cloud-based security
4. Security automation and configuration management enabled by integrating Cloud Network Solutions to cloud environments allowing security teams to manage threats more quickly
Today's technology landscape demands a shift in orientation for businesses to stay relevant. Cloud Network Security provides significant benefits and a way forward in managing the immense influx of data and threat of breaches that comes as a consequence.
organizations leveraging AI and automation tools cost USD 3.05 million less than at organizations without those tools. Those who incorporated incident response (IR) teams and ran regular tests saved USD 2.66 million on average. Furthermore, organizations that implemented a zero-trust architecture spent USD 1 million on average. Businesses saved an average of 29 days in breach response with the help of Extended detection and response (XDR) technologies.