Related Category Anything as a service
Archives by Month:
Solving for Reach with Distribution-as-a-service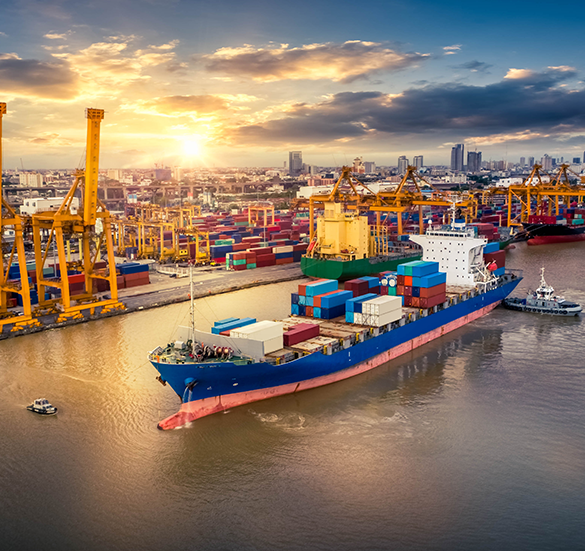 Keywords: Distribution as a Service, DaaS, Last mile, Emerging Markets
Copy
Despite its size, a large portion of the Indian market remains untapped and lacks access to technology among other services and solutions. According to a World Bank report, India is one of seven countries where the world's 1.4 Bn adults lack access to basic necessities like formal banking.
Evidence suggests that emerging and diverse economies like India are becoming the global face for sectors such as IT, Fintech, manufacturing, logistics and more. In many ways economies like India are projected to become the future of financial empowerment across the globe. This underpins the need for technological innovation and adoption aimed at bridging the gap between the urban centres, semi-urban (Tier2 and Tier 3 cities) and underserved areas within these emerging markets.
These regions provide opportunity for disruption; for businesses to look beyond their urban customer base and tap into the immense potential that exists. By understanding the needs, adoption patterns of the last mile, businesses can realign their priorities to universalize and democratize technology services, solutions and products and solve for reach. Enter Distribution as a Service.
Introducing Distribution-as-a-Service (DaaS)
The aim of Distribution as a Service is to simplify technology for consumption for the full spectrum of the market, democratising services and enabling access to advantages of the modern world for everyone. The DaaS framework allows for last delivery through a vast network and gamut of options that include physical distribution, such as distribution of goods through a network of retail stores, or digital distribution, such as distribution of software through an online marketplace or through APIs and plug-and-play options ensuring that the customer receives the product or service no matter the distance.
The use of technology as the backbone of a Distribution as a Service (DaaS) platform has facilitated fast, reliable, and scalable solutions for service providers, as well as easy and stable consumption for local stores. DaaS platforms allow for efficient and centralized management of distribution channels, which can be used for various purposes, such as streamlining supply chain operations, automating logistics and inventory management and providing real-time data and insights on distribution operations. The technology behind DaaS platforms also enables scalability, making it possible for businesses of all sizes to benefit from the services provided. For instance, DaaS, wherever deployed, DaaS has made it possible for local retail stores, to offer a wider range of services to customers. These stores can now provide services such as online recharge and insurance along with their traditional offerings, such as groceries. This has only increased the convenience for customers but also provided new revenue streams for the local retail stores.
DaaS will play a significant role in bridging the gap between large companies and rural consumers by providing a platform that allows for efficient and centralized management of distribution channels making a strategic imperative for business growth.