Related Category Blog
Archives by Month:
Shaping the Future with Hybrid Workplace Technology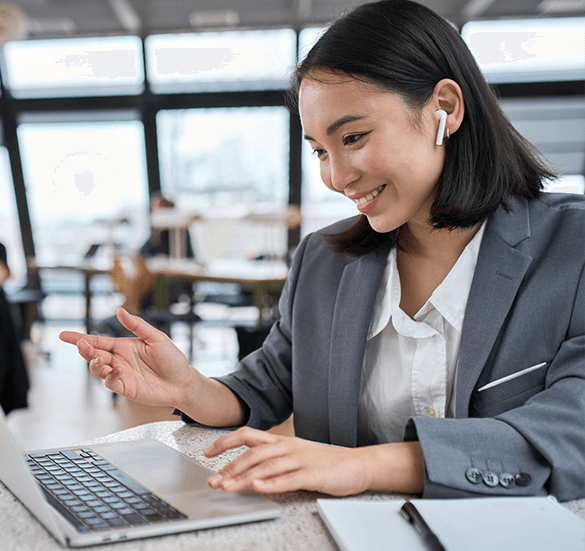 In the aftermath of the Covid-19 pandemic, the workplace is rapidly evolving, and technology is playing a major role in shaping its future. Hybrid workplace technology is making it easier for companies to stay connected with their employees, customers, and partners no matter where they are. This technology helps in creating an environment that makes it easier for teams to collaborate, communicate, and stay productive from any location.
Hybrid workplace technology helps in streamlining processes like communication, collaboration, scheduling meetings, tracking progress, etc., which helps businesses become more efficient and productive.
Hybrid workplace technology is set to revolutionize the way we work in the future. It will allow businesses to create a more efficient and secure work environment while also allowing employees to collaborate from any location. By leveraging hybrid workplace technology, businesses will be able to take advantage of all the benefits that come with remote working while still ensuring that their data remains secure. The use of hybrid workplace technology has the potential to revolutionize how businesses operate by providing them with the tools they need to succeed in today's rapidly changing business environment.
Embracing the new normal with a hybrid workforce
In a Global Hybrid Work survey conducted in early 2022, by Cisco, to assess the change brought on by the pandemic, 83.3 percent of the workforce (28,025 full-time employees) attributed an increase in learning, growth and in success to hybrid work ever since the transition. 75% agreed that their roles could be performed remotely. 71.2 percent showed a preference for hybrid work model; 20 percent preferred to work remotely while 8.6% wished to resume work completely from their offices.
The survey also revealed that collaboration technology was instrumental in their growth and development. More than half the workforce cited the hybrid model and technology as a reason for an increase in confidence and feeling included.
Introducing Hybrid Workplace Technology
Organizations that have embraced the new reality can see growth in employee satisfaction, productivity and engagement as well as innovation. So how do you manage such a diverse workforce? With the intervention of technology, most certainly! The right technology has clear benefits, the top ones being – increasing employee retention and satisfaction, encouraging motivation and innovation – and giving organizations a competitive edge!
Security
As companies continue to explore the hybrid workplace technologies, they are compelled to rethink the security of sensitive information. Traditionally, access to corporate networks was secure and data was accessed through corporate-controlled mechanisms. With remote and hybrid work environments, however, access is decentralized, more complex and highly. As sensitive data becomes available to distributed employees, organizations need to consider how they will secure it via a holistic approach by ensuring data encryption wherever it may reside and ensuring that no unnecessary cloud services are used for mobile devices.
Tools for Collaboration
Hybrid workplaces have flourished with new tools to make communication easy, even from remote locations. These tools give employees the ability to track progress on common projects, an efficient way to share files, instant messaging and online whiteboards – all of which are critical tools in today's hybrid workplace.
People Analytics
People Analytics can ease employees' work-life balance by helping them to focus on their roles and gain more insight into their teamwork environment. It also provides structured management of daily activity, allowing organizations to identify areas for improvement.
Learning and Development Programs
The rise in hybrid work has introduced various complexities in learning, requiring effective mentoring, coaching and guidance for employees. Technology has played a significant role in the last few years as organizations address the complexities on employee development and training. Organizations everywhere have been tasked with developing frameworks-with technology as a foundational element-for employee development and training in tandem with the hybrid work model.