Related Category Blog
Archives by Month:
Reducing Technology Friction: The Business Prerogative of the Future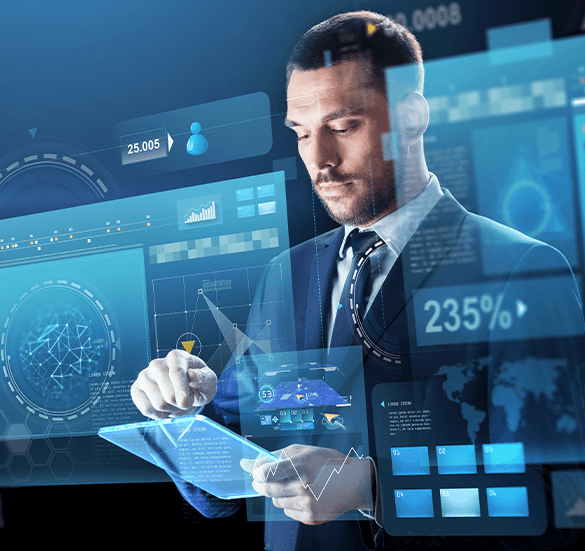 In the current climate of digital transformation, there is an increased public attention on reducing technology friction. This trend has been driven by the need for businesses to stay competitive, relevant and future-ready in a rapidly changing world. However, despite the shift towards increasing technology adoption, many businesses are still hesitant to invest in new technologies and processes that could potentially reduce their operational costs and improve customer experience. For frictionless technology adoption to be successful, it must be accompanied by a comprehensive strategy with an omni channel approach along with an understanding of how people and businesses interact with technology and how they can benefit from its use.
Today's digital environments have changed the way a customer buys, consumes, and engages with the markets. The immersivity of digital channels and an adaptation towards digital buying preferences, are new customer realities that are compelling businesses to embrace an omni-channel transformation. This means a shift in focus towards using the right tools, streamlining processes, investing in training and support, and hiring the best talent to reduce technology friction. A survey by Gartner in 2021 revealed that IT executives cited talent shortage as one of the biggest barriers to adoption of emerging technology, even more than implementation cost or security risk.
Further, businesses must also ensure that all stakeholders are on the same page when it comes to technology goals and objectives, as well as understanding how different technologies interact with each other to improve their overall operations.
Redington addresses technology friction by using technology, innovation and partnerships to help brands facilitate and accelerate the adoption of their technology, products and services across emerging markets. It applies innovation and technology to help brands, entrepreneurs and channel partners to mitigate the barriers that delay adoption of innovation and technology.
Businesses that ensure their future is digital will succeed in realizing their goals and reduce the risk of obsolescence. They must also ensure that technology integrated to the journey and the very fabric of their organization across all functions be it marketing, operations, or security. As a pioneer in reducing Technology Friction, Redington seeks to leverage its digital-first approach to accelerate tech adoption, globally.